How to register using e-mhare
Online registration in four easy steps:
Login – STEP 1
Access emhare using any one of the following methods:

Go to the UZ website (www.uz.ac.zw), click on IT services then click "online registration", OR
Go to www.emhare.uz.ac.zw, click on "Online Registration", OR
Go directly to the address www.dev.emhare.uz.ac.zw /

Enter your Username, which is your Registration number
Enter your Password, the default password is your surname in Uppercase (Capital Letters)

*change the default password after login
Login screen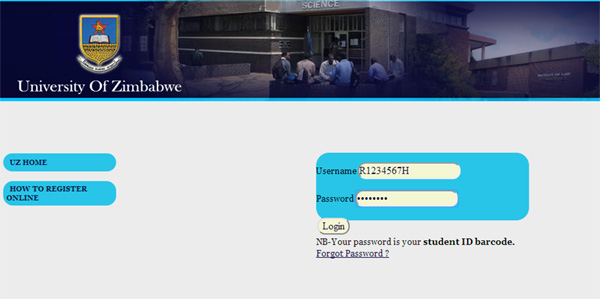 Available links
Edit profile
Online results
View approved courses
Registration
Change password
Registration-STEP 2
This page will show the available compulsory courses for your programme.


This takes you to the registration of courses. By checking the check boxes you select the courses you want to register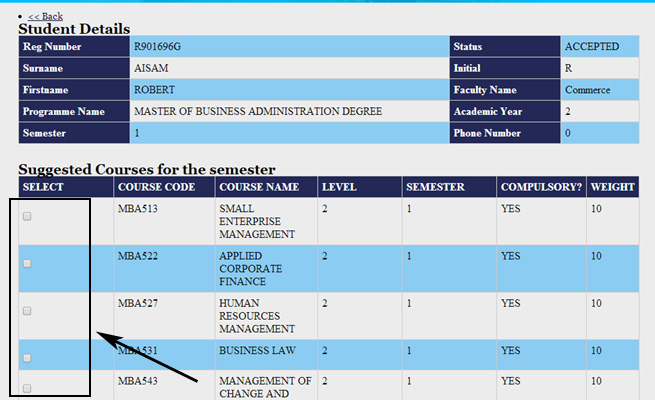 By checking the check boxes you select the courses you want to register then click register

Add more courses-STEP 3
To shop for courses click the, "add more courses" link.

A search platform should appear as below

Add more courses
To add more courses like optional or carried courses click the ADD MORE COURSES link to shop for the course


This allows you to add more courses by either searching for the course by its course code if you know it or you can search for courses by the programme that offers it.


Search uses the course code and find courses using the programme

NB* : Only courses you are eligible to enrol will be populated or displayed
Complete online registration - STEP 4
When you are certain that the courses you have selected are correct .Click finish.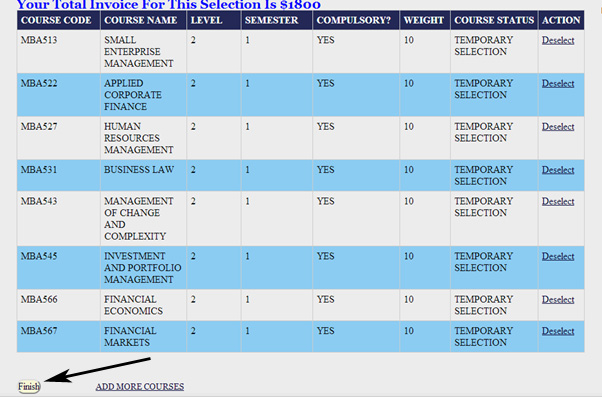 Logout
After completing the registration process you may logout.
Just click the logout link near the user profile photo(currently blank) to your far right.